About us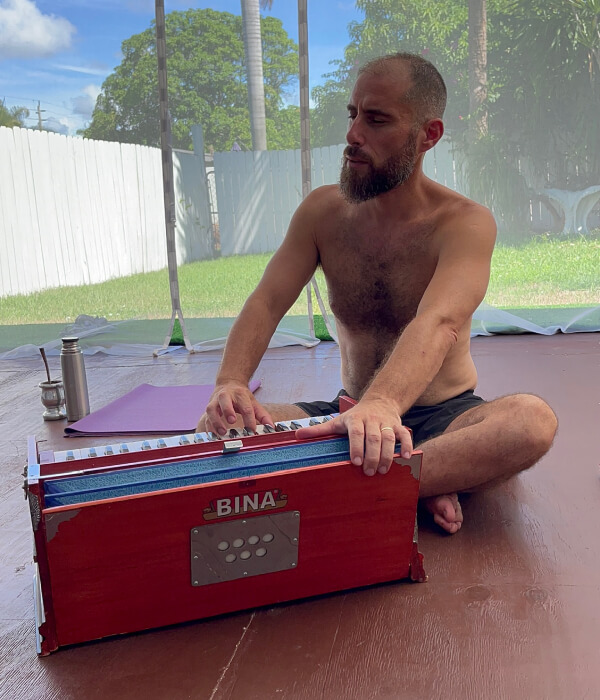 Origins of Om'echaye
There's beauty in every journey. Om'echaye's began in 2008 after our family moved from Argentina to Florida in our own pursuit of transformation. We had long been enamored with the world of wellness and with strengthening not just our bodies, but our minds and spirits. Through one means or another, we connected with different healing practices––from yoga to integrative medicine to retreat-based renewal. So, with this passion and respect for wellness we created a 360-degree wellness center with the latest techniques.
What sets Om'echaye apart is our community. Each of our members has a unique and incredible story and we celebrate them in all they do and achieve. We are a community of like-minded individuals from all walks of life who support and encourage each other through the joy of the journey. At Om'echaye, we provide guidance, knowledge, and wisdom for an inside and out wellness experience.
We live for the moments when our members achieve the next step toward their goals. When aching muscles become stronger ones and when the breath before a long ommmmm turns into a breakthrough. And, like our name, we are the combination of many things––wholeness, relief, joy, and connection. Here, we celebrate the many parts that bring us to whole body wellness.
Om'echaye: (om-meh-hi-yeh) the union of the sacred om : Wholeness and togetherness and ancient Idish: echaye (life, relief, and joy)
Sign In/Sign Up Contact Us Contact Us
Our Mission
Om'echaye's mission is to guide our members through their journey of personal wellness by offering world-class yoga programs, therapeutic services, and daily opportunities to transform mind, body, and soul. Om'echaye cultivates self love, acceptance, and the joy of the journey in all that we do.
Our Team
Our wellness center would not be what it is without the heart, passion, and dedication of our team members. They show us daily what it means to pursue wellness and embody our values in all that they do.
Founders
InTent Yoga Classes, Workshops and Retreats
InTent Yoga:
The concept of YogaIntent (IY) is Simple, natural and beautiful. We only add what is necessary to what is already beautiful. So we do yoga in nature!
We bring awareness and INTENTion to each action. We love the teachings of yoga as philosophy for life and we embrace it. This is a space for yoga and outdoor lovers. IntentYoga classes are for those who want to become receptive to the gift of life. Those who want to bring mindfulness to their life and awareness to their body.
Intent Yoga is a yoga school! An space that invites yoga students, aspirants to yoga teachers and yoga teachers to Learn, grow and transform. We know that the fastest way to transformation is inspiration. And we inspire students to learn and apply the yogic tools for their own transformation and ultimately to inspire their selves.
Yoga has been practiced for thousands of years as a way to achieve mind-body connection and spiritual harmony. And yoga is a big part of our soul at Om'echaye. Each yoga class we offer explores a particular branch of the practice and is taught by our experienced instructors in safe, positive environments. Yoga engages the senses, calms the mind, and tones the body. We encourage students to dig deep, reflect, and achieve their fitness goals one class at a time
We create well intended classes, retreats and yoga teachers training to improve life in all facets. When there is a pure intention and a whole hearted act the mind of those who perform that act becomes more pure and peaceful. Yes!! The name InTent yoga comes from doing yoga in a Tent. And yes Intent yoga is filling our life with purposeful actions and acts with pure intention. We purify the body and the mind with yoga to act with skill, clarity and kindness in the world.
Our classes are held in a tent so we can experience the healing/soothing aspects of yoga in nature and still feel the safety of a yoga studio. We will provide blocks, blankets and all the props you need for an excellent yoga experience
There are infinite benefits that comes with doing yoga in Nature
We become resilient, enjoying the beauty of nature comes with a Great benefit: the constantly changing weather. With AC in every home and in our cars we almost don't experience only two degrees difference in the whole day 76 to 77. And we are so use to this that we always needs to change external conditions to be happy. So our happiness is conditioned by the weather. InTent yoga we are looking for Happiness beyond conditions "unconditional Happiness"
It brings Harmony to our hearts. Nature is constantly changing to bring itself into balance, that is called Harmony!! That is why coming back to nature is also bring our self to Harmony
Doing yoga in nature brings a deeper sense of connection with Nature and with our self. Contemplated nature brings calmness into your mind.