Yoga Trainings
Yoga Teacher Training
Become a certified yoga teacher
E-RYT®️ 200
RYT®️ 500
YACEP®️ By yoga alliance
Contact Us for information on upcoming training
To speak with Javier Wilensky, contact him through whatsapp:
Onsite and Online Yoga Teacher Training:
With our onsite and online yoga teacher training, we're fostering the next generation of yoga instructors. The training consists of a 200-hour course certified by Yoga Alliance and is a multilevel program that teaches instructors of all experience levels. Our yoga teaching style is inspired by B.K.S Iyengar's teachings that promote safe, effective, and mindful practice. Intent yoga is a unique combination of alignment based posture with fluid movement (yoga flow) and conscious breathing.Whether you are just beginning as an instructor, or have already taught thousands of hours, our online training course will challenge, inspire, and transform.
Included Curriculum
The online yoga teacher training focuses on the following:
Asana practice (physical poses)
Pranayama practice (breathing techniques)
Meditation
Applied yogic philosophy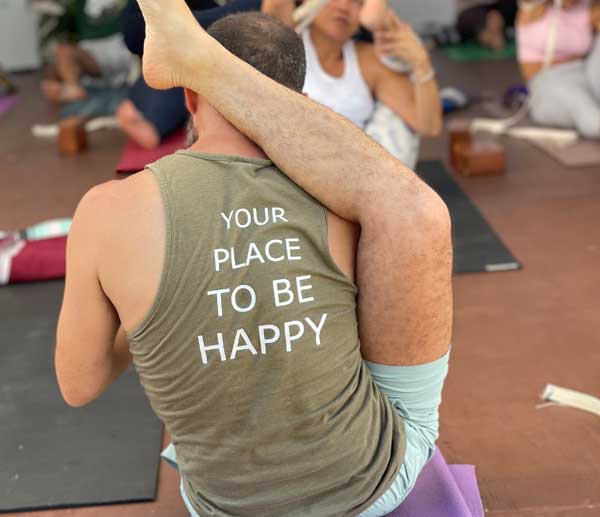 Principles of Teaching: How to be an effective yoga teacher (The use of the voice, pace and observation skills, and hands-on adjustment, among others.)
Anatomy for yogis
Yoga history
Mantra (sound repetition)
Understanding of physical body and energetics (Chakras)
Yoga lifestyles
Code of ethics
The business of yoga
What You Get
Online training via Zoom, which allows you to watch courses at your pace OR onsite training courses
One on one coaching with InTent lead instructors
Group support via Whatsapp and private Facebook group
Digital manual
Homework and writing assignments
Being part of the Om'echaye Yoga teacher training community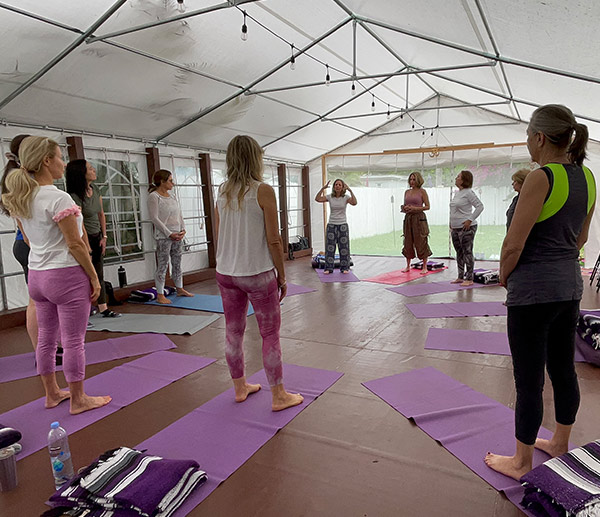 Yoga Lead Instructor
Javier Wilensky (E-RYT 500): Javier was born and raised in Buenos Aires, Argentina. After graduating from Universidad de Ciencias Económicas y Sociales (UCES) with a BA in Business Administration, Javier moved to Florida to begin Om'echaye. In 2002, Javier discovered Iyengar Yoga on his quest to improve concentration and release stress. The discipline helped him overcome these challenges and opened the doors to a new spiritual path. Javier has participated in numerous teacher trainings and workshops with leading Iyengar Yoga Instructors including Manouso Manos, Rebecca and Dean Lerner, Marina Chaselon, Colleen Gallagher and Faeq Biria.
Javier inspires his students to be sensitive to the gift of life and be thankful for their bodies and challenges. His teachings come from the heart and he believes that yoga is the best tool to overcome adversity.
Mentorship
At InTent, we believe in the power of continuing education and support. Once you've graduated from our Yoga Teacher Training program, you can join other graduates for ongoing Teacher Practice. You'll be able to study the sutras and practice teaching with Javier's guidance. THrough this ongoing practice, you'll be instructed in how to give proper and more detailed instructions, practice adjustments, and acquire valuable skills.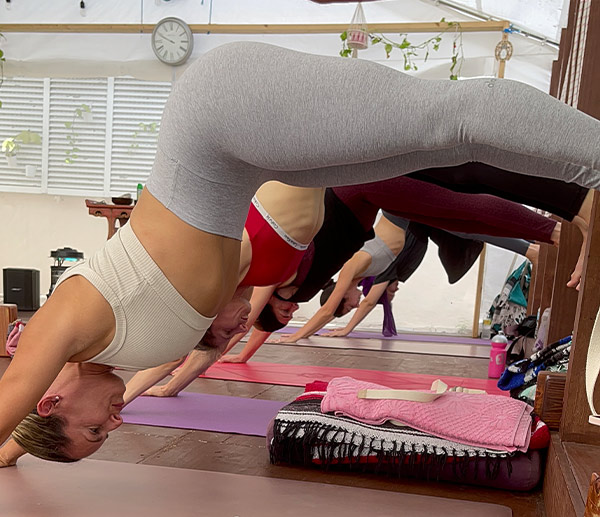 Deepen your yoga practice and take it to another level with Intent Yoga Teacher Trainings and mentorships.
Become a certified yoga teacher
E-RYT®️ 200,
RYT®️ 500,
YACEP®️ By yoga alliance.